CES 2016 Sneak Peek: 9 Cool Gadgets
The 2016 Consumer Electronics Show will be a hotspot for new technologies in robotics, wearables, and the Internet of Things. Here's a snapshot of what to expect at the coming show.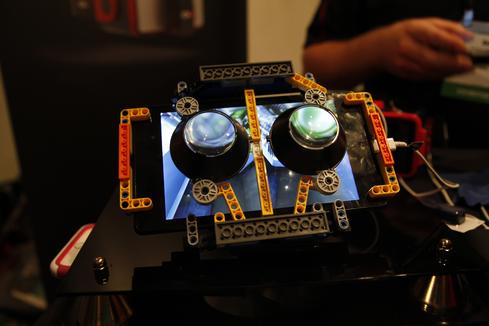 LifeSite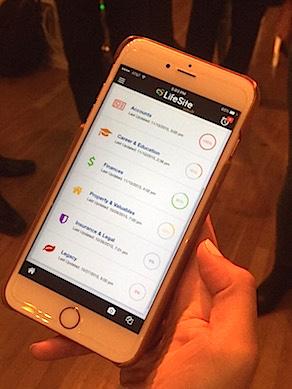 LifeSite aims to provide secure storage for personal information in the LifeSite Vault. The Web-based tool and companion mobile app provide a space for storing sensitive data like financial records, legal documents, passwords, and emergency contacts. LifeSite claims data is protected by permission-based sharing and high-level document encryption. Users can choose to create a backup contact in case of emergency.
LifeSite was demoing its platform for personal and family storage at CES Unveiled, but it also offers secure storage options for the enterprise.
Quell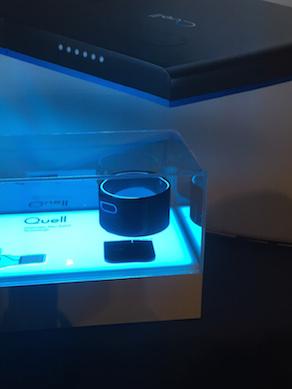 Quell, from NeuroMetrix, is a band designed to provide drug-free pain relief through a new technology called wearable intensive nerve stimulation (WINS). It's intended for patients with chronic pain caused by conditions like Fibromyalgia, Osteoarthritis, and Sciatica.
When worn, the band stimulates sensory nerves, which carry neural pulses to the brain. These pulses trigger a natural response that blocks pain signals throughout the body. Therapy sessions are delivered every hour, and they continue during sleep.
Quell also connects to your smartphone so you can track therapy sessions, control features, monitor quality of sleep, and store data to the Quell HealthCloud via mobile app.
IonVR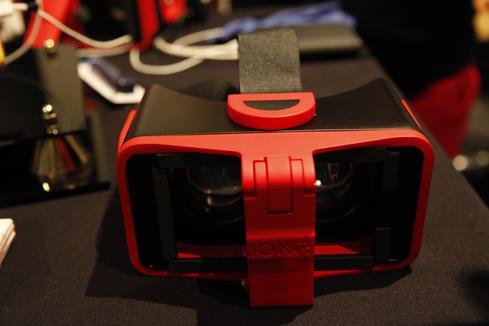 IonVR is a mobile virtual reality headset uses a smartphone as its display. Smartphones with screens measuring 4.5 to 6 inches and running platforms including Android and iOS will work.
The device runs on MotionSync Technology (patent pending), which aims to address virtual reality sickness through a smoother VR experience. The headset uses a modular system to hold the phone so users don't need to buy a new headset when they replace their smartphone. The modules for holding the smartphone can be replaced as new devices are released.
IonVR lists gaming, entertainment, and live sports as potential consumer applications for its headset. Potential enterprise applications include medical, promotions, and real estate.
Adidas SmartRun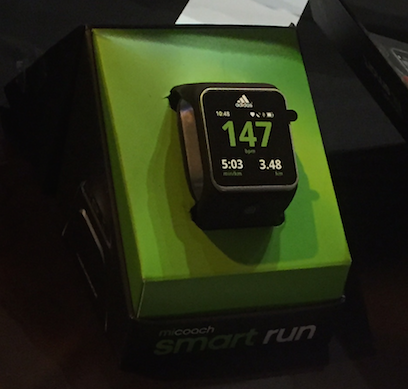 Adidas had its SmartRun watch and Smart Ball on display at CES Unveiled.
The high-end running watch, which retails for $300, aims to help serious runners improve with real-time coaching through miCoach training plans created by running coaches. Other features include a strap-free continuous heart rate monitor, GPS for recording speed and distance, workout review, wireless music player, and up to eight hours of battery life (four with coaching and music).
The Smart Ball is a soccer ball with an integrated sensor that provides feedback on speed, spin, trajectory, and strike point. Data is uploaded to your iPhone or Android phone.
Sengled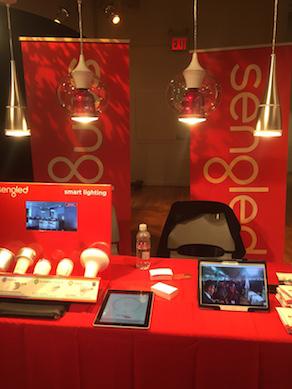 Sengled aims to use "smart" light bulbs to transform your home into a connected home.
The company sells a range of light bulbs with varying functionalities. The Snap light bulb, for example, has a wireless HD camera so that you can attach it to your porch or garage for outdoor monitoring. Video can be reviewed instantly or stored in the cloud.
The Boost bulb, another smart bulb, provides WiFi in addition to LED light, so you can add connectivity to Internet dead zones within the house. The Voice bulb responds to your voice, notes your appointments, and sends you reminders. You can also use Voice to send alerts if it records sounds such as a smoke alarm or crying baby.
Skulpt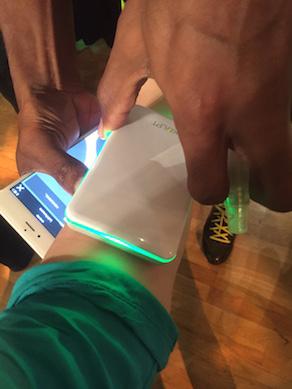 Skulpt is a company that creates fitness devices to specifically monitor muscle health through electrical impedance myography (EIM). The Skulpt Aim measures electrical current flow in different directions and depths to determine muscle condition and body fat percentage.
You can use the device to measure muscle quality on different parts of the body and view more detailed feedback, including a body "heat map" in the tool's mobile app. Here, the Skulpt rep is measuring the muscle quality of my forearm. Spoiler alert: I need to hit the gym.
Orée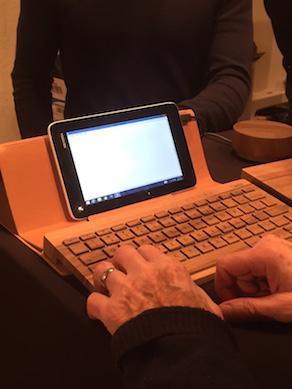 Orée is making tech tools that don't look like your average tech tools. The company builds keyboards, wireless chargers, smartphone cases, and trackpads, among other tech products, made of natural materials like wood and leather.
Caséta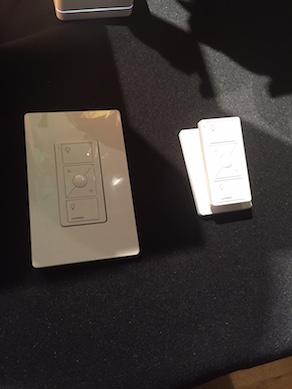 Caséta is a smart home company that lets you use remote controls and mobile devices to control your lights.
The company's remote controls can be mounted on the wall or placed on a tabletop to control light dimness. The Pico remote (pictured) has a "favorite" button to record a favorite light setting; the in-wall dimmer replaces an existing light switch to work with dimmable LEDs and other light bulbs.
Caséta now works with Apple HomeKit. iPhone users can talk to Siri to control their lights.
Klaxoon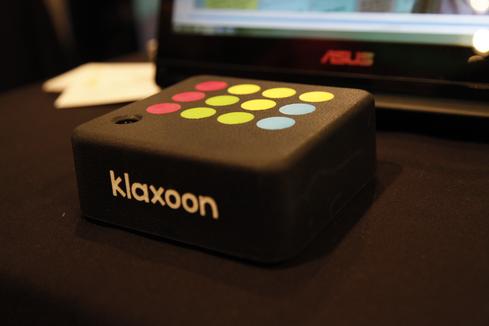 Klaxoon aims to provide a new means of communications for groups of people, specifically those in the workplace. The cross-platform tool works on iOS, Android, and Windows Phone devices.
The startup aims to use mobile devices to make group communications more interactive. Based on content, users can propose activities to boost engagement, including surveys, challenges, brainstorming sessions, quizzes, or live messaging. If someone is giving an educational presentation, for example, he or she can launch a survey to determine how many people understood the content.
The Klaxoon Box (pictured) stores the presentations and activities for you and up to 40 participants. This way you can access group content remotely without the need for an Internet connection. With Klaxoon Cloud, up to 1,000 participants can connect to a single session.